RWU90 Aluminum INSTAGLIDE®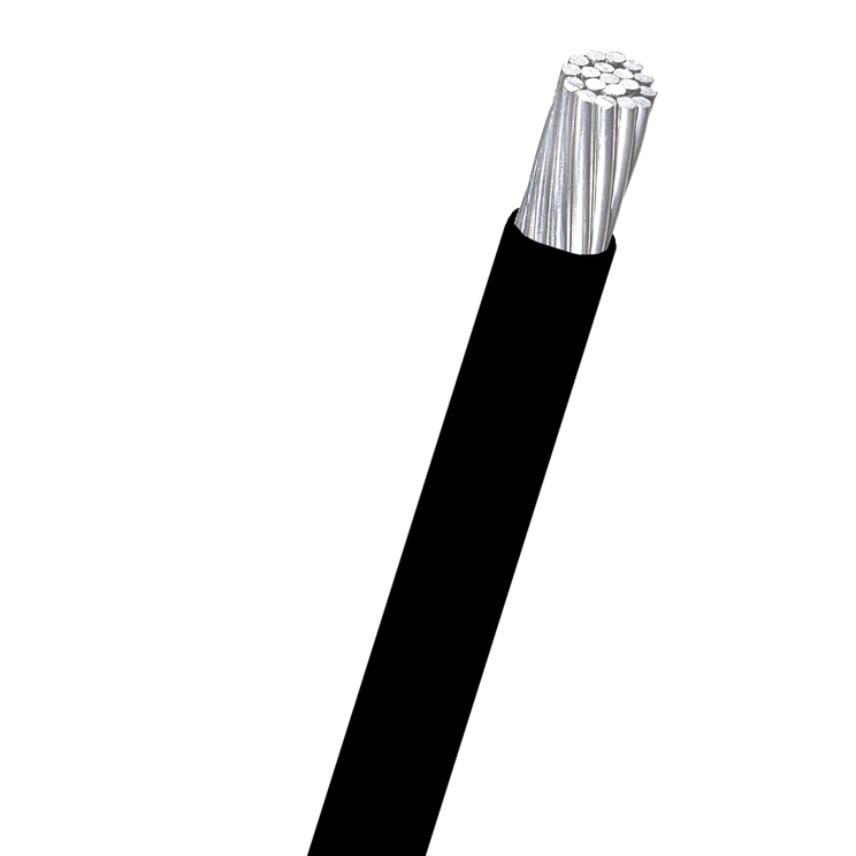 (–40°C) EXELENE® XLPE Insulated Wire 1 kV 90°C Underground Service Entrance and Branch Circuit Wire
Read more
Nexans ref. 12001801 - Country ref. 670216
Packaging:

Cut to length (m)

Approximate net weight:

502 kg/km

Cable Diameter:

20.1 mm

Conductor size (AWG):

250 MCM

Number of strands:

35
Nexans ref. 12001172 - Country ref. 637868
Packaging:

Cut to length (m)

Approximate net weight:

895.6 kg/km

Cable Diameter:

25.0 mm

Conductor size (AWG):

500 MCM

Number of strands:

35
Nexans ref. 12001159 - Country ref. 653394
Packaging:

Cut to length (m)

Approximate net weight:

1332 kg/km

Cable Diameter:

29.6 mm

Conductor size (AWG):

750 MCM

Number of strands:

58
Description
Description
Standards
CSA File #LL23462 Class 5832 03
Compact ACM aluminum conductor with low temperature moisture resisting EXELENE® cross-linked polyethylene (XLPE) insulation.
Rated 1000 volts.
RoHS compliant.
Colours: Standard colours are available.
Application
For direct earth burial (with protection as required by inspecting authority - direct buried installations must comply with CE Code Rules 12-012 and 4-004).
For exposed wiring where exposed to weather with sunlight resistant insulation.
Black and colours 6 AWG and larger are sunlight resistant and marked "SR".
For service entrance above or below ground.
Minimum recommended installation temperature minus 40°C (with suitable handling procedures).
Maximum conductor temperature 90°C.
Characteristics
Characteristics
Construction characteristics
Construction characteristics
Electrical characteristics
Electrical characteristics
Usage characteristics
Usage characteristics
Maximum operating temperature
Minimum installation temperature
Our websites
Select your country to find our products and solutions