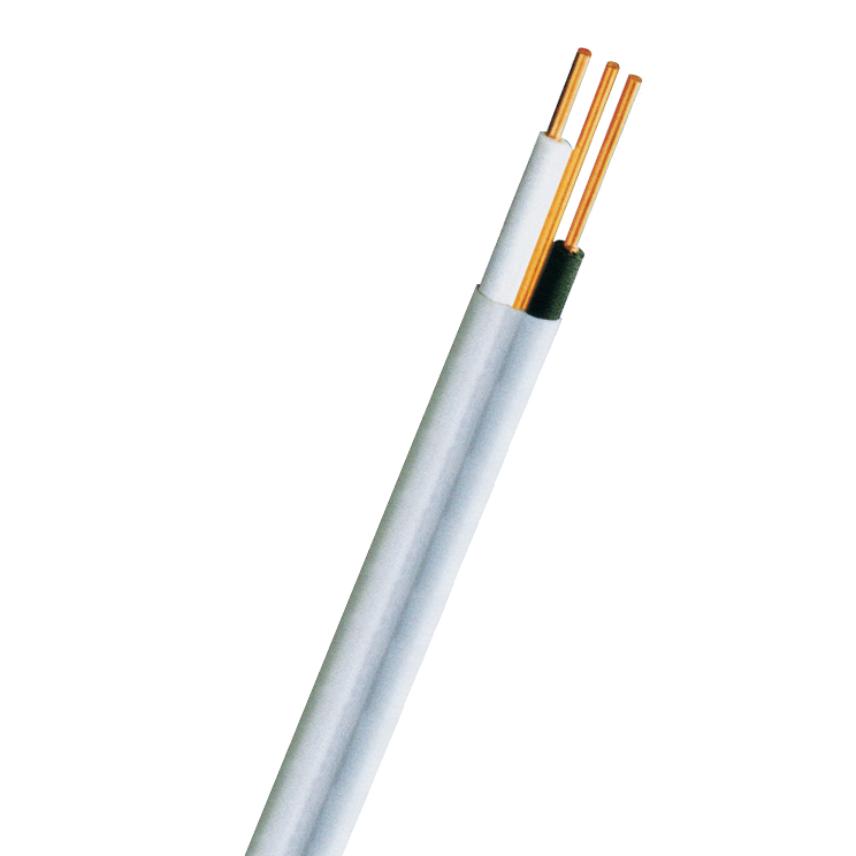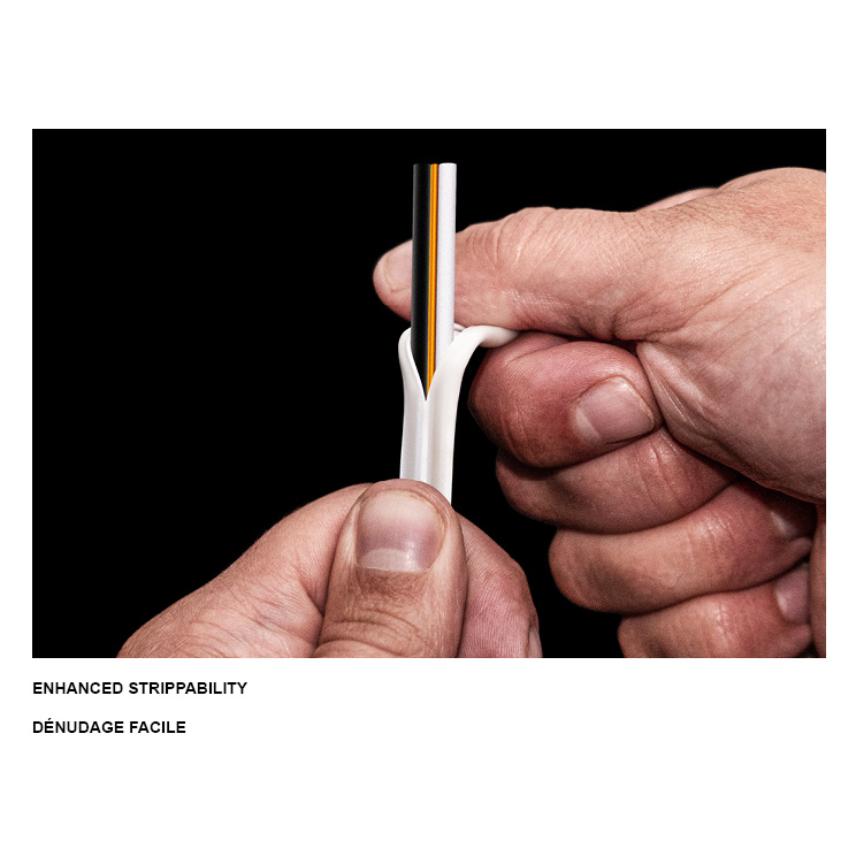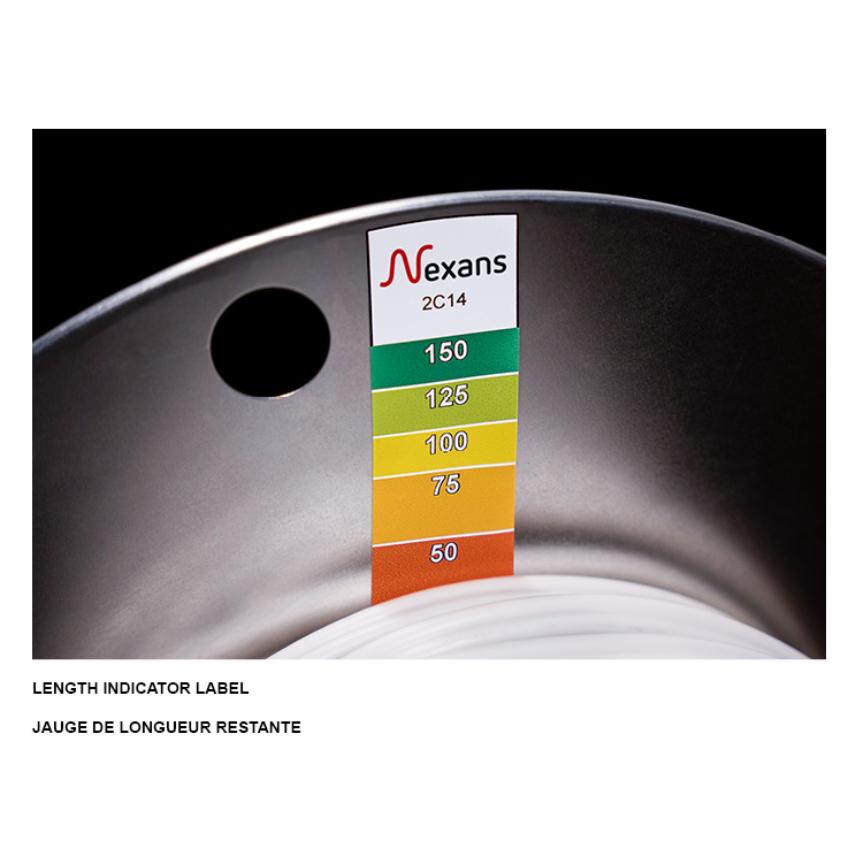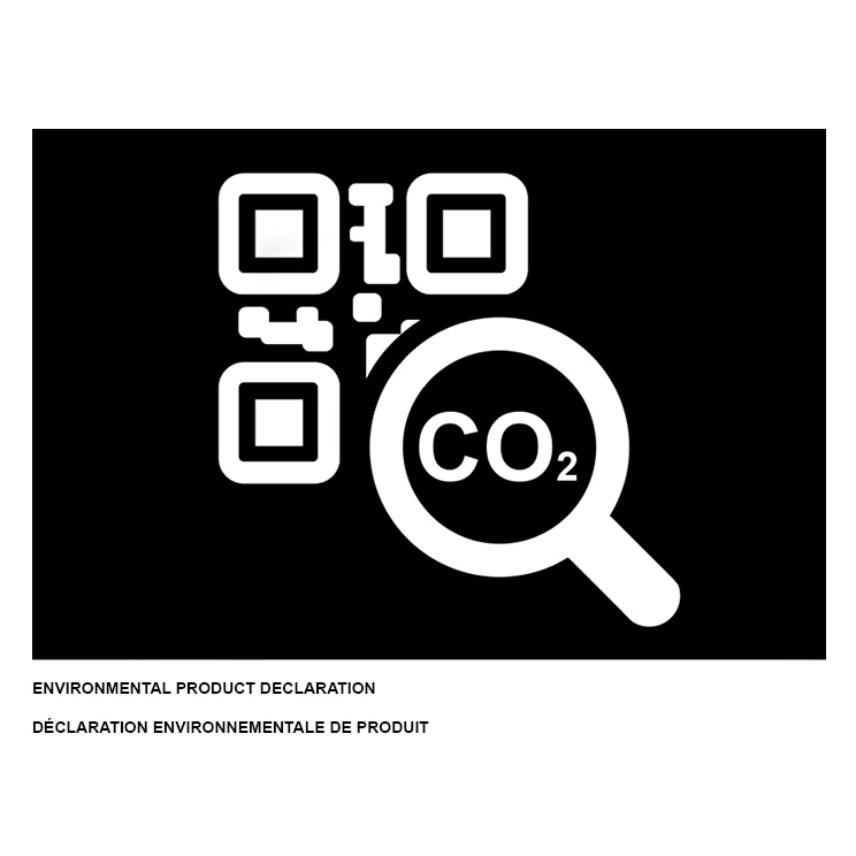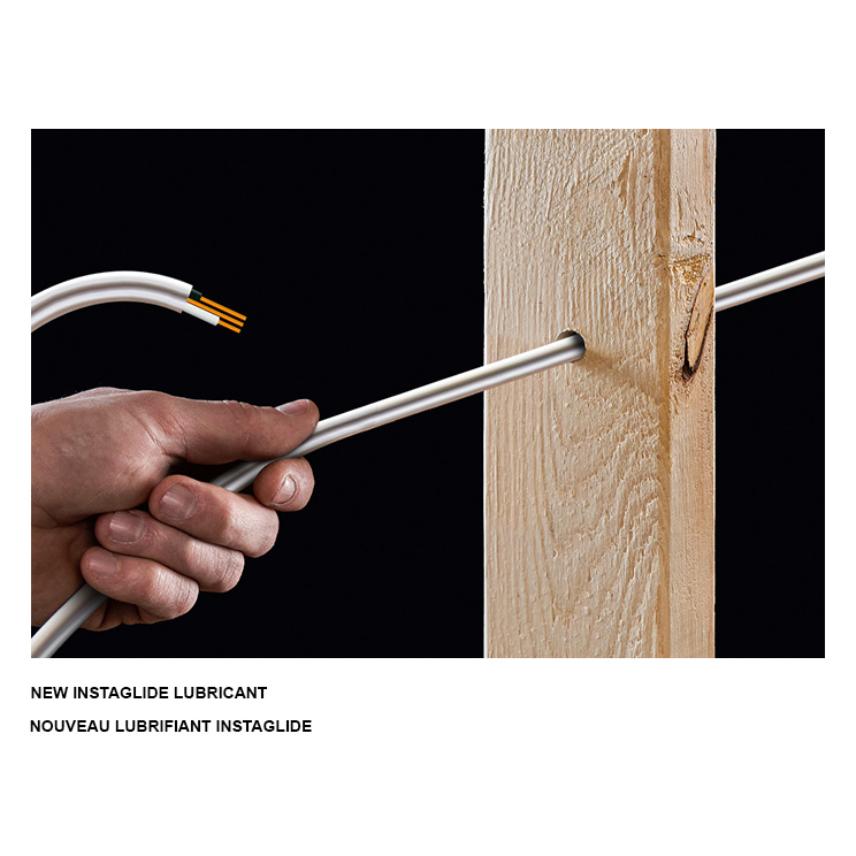 Description
Description
Standards
CANADEX® NMD90
CSA File #LL23462 Class 5821 02
Two or three copper conductors with 90ºC PVC and nylon insulation.
Bare bonding wire and overall jacket of moisture resistant and flame retardant PVC, with FT1 rating
CANADEX® NMD90 Jacket colours:
#14 AWG - White 2 & 3C #14 for General Application
- Blue 2C#14 for Bedroom Outlets terminating at Arc Fault Circuit Interrupters (AFCI)
#12 AWG - Yellow
#10 AWG - Orange
#8 AWG and larger - White
CANADEX® NMD90 Insulation colours:
2 Conductors - Black, White
3 Conductors - Black, Red, White
Residential Applications for CANADEX® NMD90:
For open or concealed wiring in dry or damp locations where not exposed to mechanical injury.
Maximum conductor temperature 90°C.
Approved for use with ceiling fixtures.
Minimum recommended handling temperature minus 25°C for 2 conductor cables and minus 10°C for 3 conductor cables (with suitable handling procedures).
CANADEX
®
NMD90 has new features available for sizes 2C14 AWG, 2C12 AWG and 3C14 AWG in colours: white, blue, yellow and red.
Click here to learn more about the features
Characteristics
Characteristics
Construction characteristics
Construction characteristics
Electrical characteristics
Electrical characteristics
Maximum operating voltage
Usage characteristics
Usage characteristics
Maximum operating temperature
Our websites
Select your country to find our products and solutions