Nexans Receives the Copper Mark – First Rod Fabricator to Receive Honour in North America
Sep 26, 2023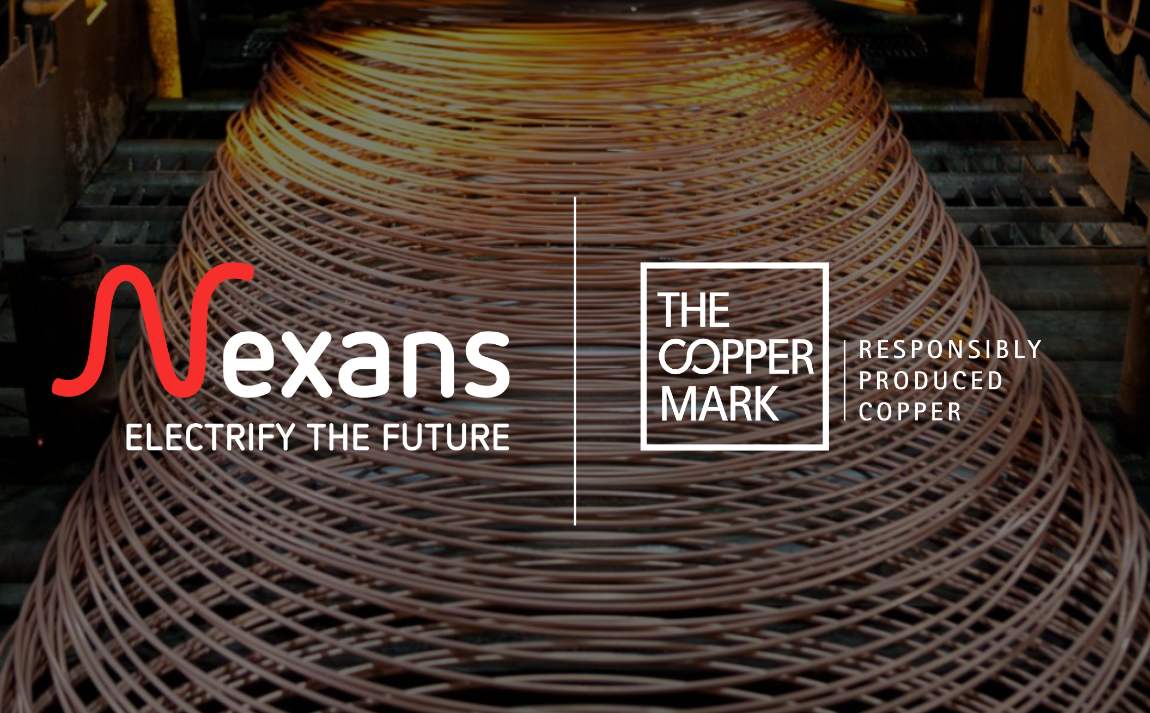 Nexans' Montreal metallurgical recycling facility was awarded the Copper Mark, an award highlighting the responsible production of copper following a third-party assessment and Copper Mark review
The Copper Mark works with partners across the entire value chain to help increase the amount of responsibly produced, sourced, and recycled metal available to society, focusing on copper
The new assurance framework for the copper industry attests to the responsible production of copper using 24 internationally recognized sustainability criteria
Montreal, September 26, 2023 – - Nexans, a global organization and key driver for the world's transition to a more connected and sustainable energy future, today announced that their Montreal cable recycling facility has been awarded The Copper Mark. This recognition demonstrates the copper industry's contribution to sustainable development and provides a comprehensive social and environmental assurance program for copper production. Nexans is the first rod fabricator to receive this award in North America.
Copper is a crucial part of the renewable energy transition as it is a primary component in electrification. As countries attempt to reach net-zero goals by adopting alternative energy – like solar and wind – and reduce reliance on fossil fuels, copper demand is expected to soar. Nexans forecasts the total copper consumption to reach 575,000 tons by the end of 2023 and continue to increase over the next few years. However, there is not enough new copper to meet this growing demand, ultimately putting the globe at risk of a shortage and slowing the renewables transition.
As a leader in metallurgical recycling, Nexans' facilities in France, Chile and Canada create an added 30% of wire by mixing copper cathode with recycled copper. The Group has four rod mills accounting for a total capacity of 600KMT of wire rod. The Montreal facility that received the award is the oldest in the group and produces nearly 230,000 tons of copper rod each year with 10% being composed of recycled copper. This amounts to 120,000km of Nexans' residential cable or 2,800km of Nexans' industrial cable.
"Our goal is to electrify the future, and this is made possible through designing and manufacturing cables that aid the world's energy transition. As demonstrated by our facilities in Lens, France, Montreal, Canada, and in Chile, Copper recycling is a key component to this goal, and we are thrilled to be recognized by an organization that shares our same values. We look forward to continuing our metallurgical recycling initiatives in the Montreal facility to create a more sustainable future," said Jerome Leroy, VP of Nexans Canada Business Unit.
Nexans first joined the Copper Mark as a partner organization and active Work Group Member in 2021
Our websites
Select your country to find our products and solutions