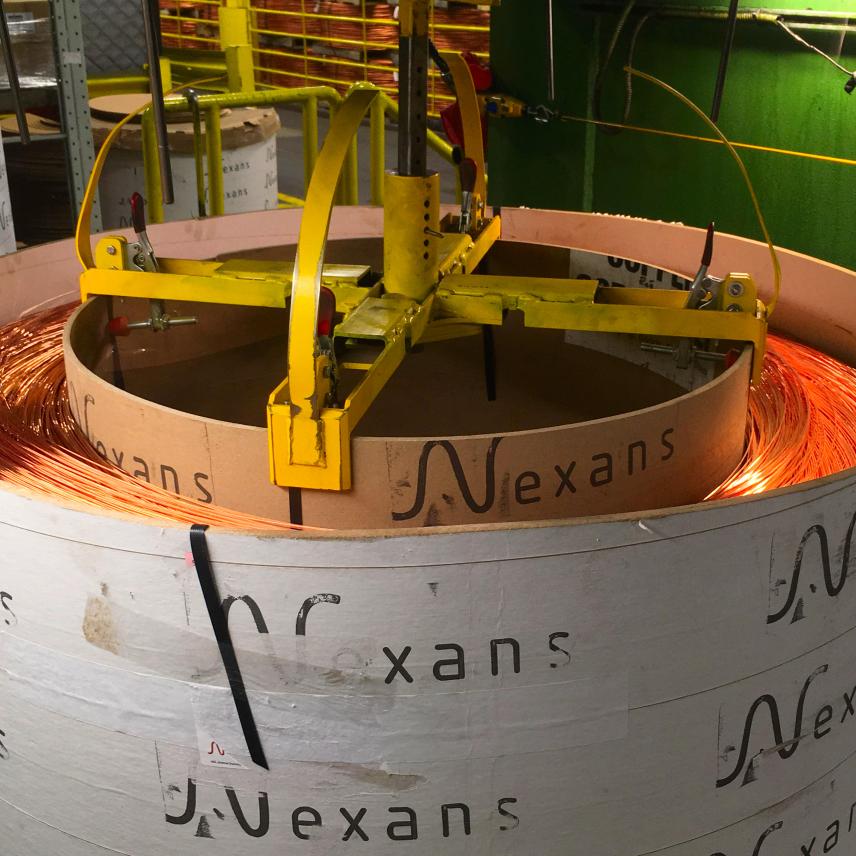 Nexans Canada provides solution for copper electrode wire (soudronic wire) and copper wire for redraw. Nexans Canada produced drawn copper wire for redraw
Read more
Description
Description
Standards
National

ASTM B 1; ASTM B 3
Nexans Canada is leader in North America for copper electrode wire (soudronic wire).
Nexans Canada produced drawn copper wire for redraw. Wire diameter is between 7 et 16AWG (3.67mm – 1.22mm). Wire can be delivered hard or annealed.
Cold drawn Wire meets standard ASTM B1-01 for hard drawn copper wire and ASTM B3-01 for annealed copper wire.
Characteristics
Characteristics
Resources
Resources
Selling & delivery Information
Drawn wire is packaged in cylindrical boxes (Diameter 122cm, height 125cm). Net weight is between 2000 and 5000lbs, these boxes are placed on wooden pallet, pallet dimensions are 122 cm x 122 cm and box is fixed by plastic straps
Our websites
Select your country to find our products and solutions