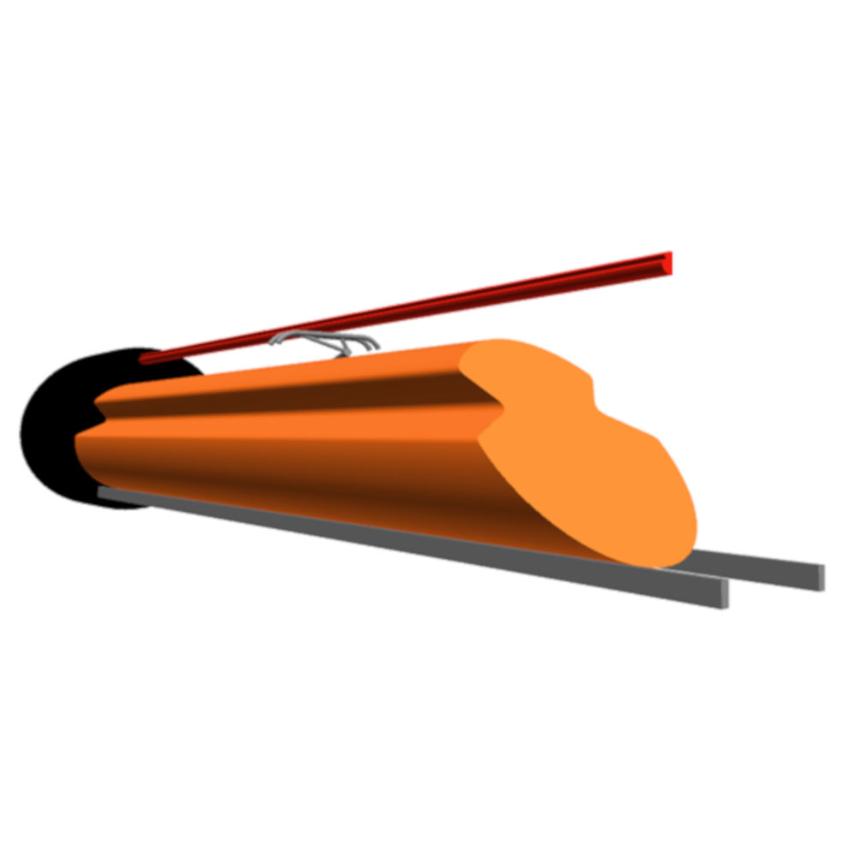 Contact wire made of high purity copper Cu-ETP , CuMg0.2, CuSn0.2 and CuAg0.1 alloys
Read more
Description
Description
Standards
International

EN 50149: 2012

National

ASTM B 47; ASTM B 9; ASTM B116
Description
Contact wire is shaped wire that comes into contact with the pantograph of the train. It provides power from the catenary line to the train. Contact wire is a key part of the catenary line (with dropper and messenger wires).
Thanks to continuous copper casting and contact wire drawing, we are able optimize contact wire properties for full control along the transformation process, from raw materials to the finished product.
Nexans provides standard contact wire solutions (ASTM or European products) as well as contact wires that meet specific needs. Feel free to contact us with your requirements. We are continuously developing contact wires with optimized properties.

Application
Contact wire for railway catenary line.

Standards:
ASTM B47 – 95a
ASTM B9 - 90
EN 50 149: 2012
Third party certification:
Mechanical properties ( UTS, YS, E and A%) and Thermal expansion (CTE) certified by IMR Test Labs - Curtiss-Wright
Characteristics
Characteristics
Resources
Resources
Selling & delivery Information
Contact wire is produced on reel (steel or wooden reel). Reel dimension can be customized to meet customer requirement.
Our websites
Select your country to find our products and solutions