1SOLALEGXCNENC25100 TRANSALTA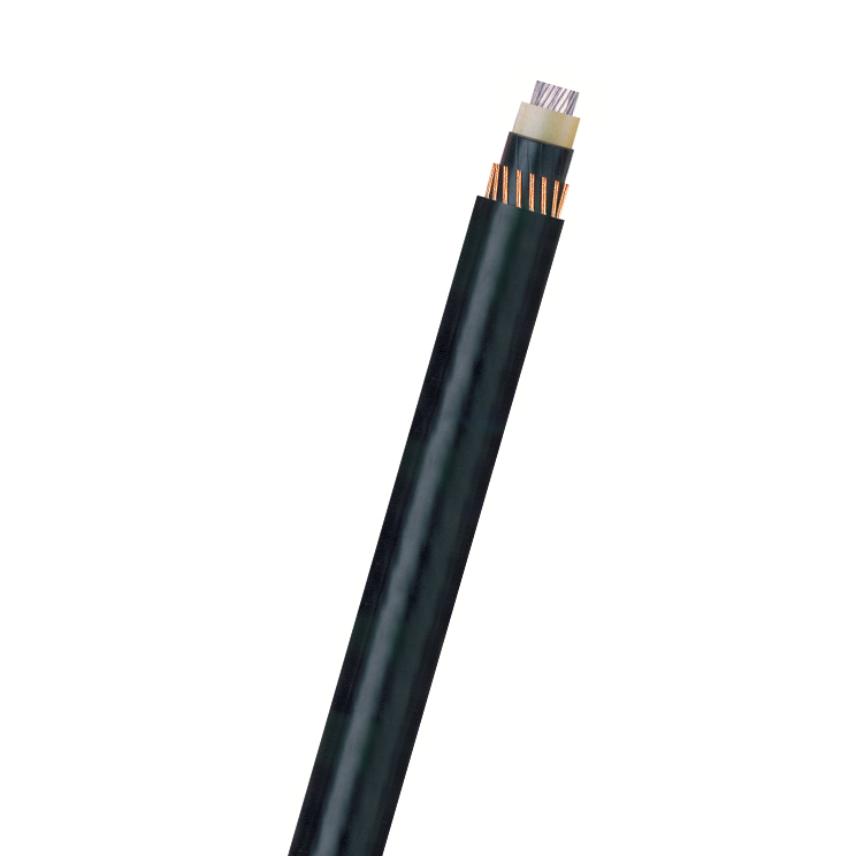 CN Primary Distribution Cables 5 to 46 kV
Read more
Nexans ref. : 12001212
Country ref. : 650494
EAN : 622089500518
Description
Description
Standards
National

CSA C68.10; CSA C68.5
Nexans ENERGEX® CN Distribution Cables are single conductor concentric neutral power cables available in voltage classes from 5 kV to 46 kV. These cables are manufactured using the latest in clean compound handling technology. ENERGEX® CN has a semiconducting crosslinked polyolefin (XLPO) conductor shield, a tree retardant crosslinked polyethylene (TRXLPE) insulation and a strippable semiconducting crosslinked polyolefin (XLPO) insulation shield. Three phase systems typically use CN cables with 1/3 neutrals.
These cables are LEAD FREE and RoHS compliant.
FT 1 flame rating available on request.

Application
ENERGEX® CN Reduced Neutral Power Cables are predominantly used for three phase primary underground distribution 5-46 kV. ENERGEX® Reduced Neutral cables are suitable for continuous operation of 90°C in wet or dry locations, can be direct buried, in buried ducts, and where exposed to sunlight. 105°C rated TRXLPE insulation is available upon request.
Characteristics
Characteristics
Construction characteristics
Construction characteristics
Dimensional characteristics
Dimensional characteristics
Electrical characteristics
Electrical characteristics
Operating voltage - range
Usage characteristics
Usage characteristics
Maximum operating temperature
Our websites
Select your country to find our products and solutions